The Instant Sports Changing Room with Showers Solution. For Turnkey Projects.
Complete changing room facility. The changing rooms provides light, bright and easily cleaned space for use as either temporary or permanent placement. The facility comprises of a 12m building split in to a useful changing area on one side and shower / toilet facilities on the other. It features disable access wide opening doors. The Changing rooms arrive ready to use immediately. The shipping containers used in the conversion process are A+ quality units, this allows us to control stock, produce identical buildings every time, offer warranties as well as being able to accurately predict the lifespan of the project.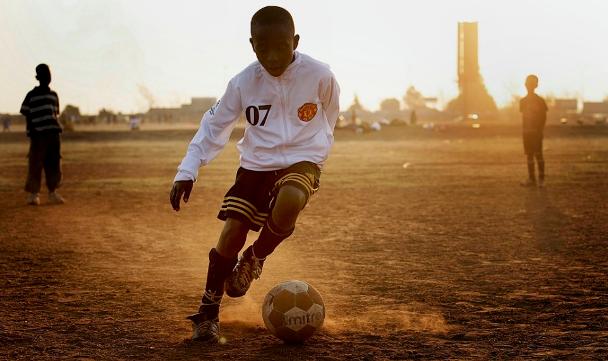 Features & Benefits
Stylish

Hygiene

Flooring

Enhanced Quality Security Locks

Integrated Electric Fuse Board, Plugs and Lighting

Internal Thermal Lining Option* (Chromadek)
Transportable an unlimited number of times
Needs no Concrete foundations or base
Certified & Warranty Guaranteed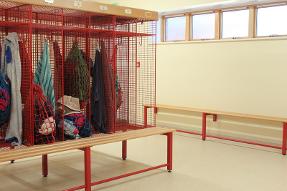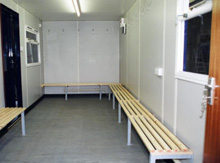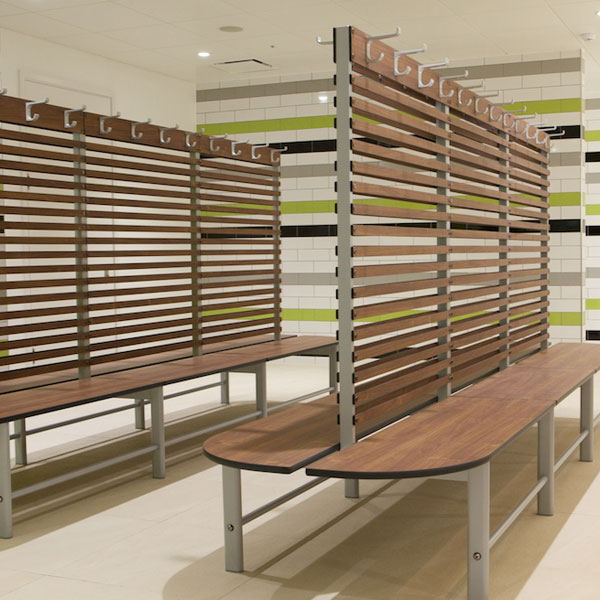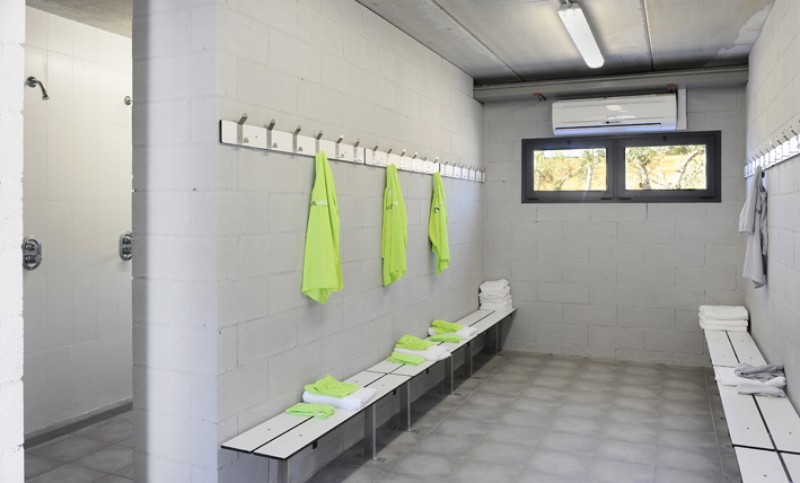 Built in Africa, for Africa
Our Shipping container conversion buildings are built for harsh African climate conditions. Quality materials and our highly skilled production engineers ensure that every unit we produce passes the test for being an iconic landmark.
Our Corporate CSI & Charities Sponsorship Proposition
We work closely with CSI and social responsibility departments of both local and international companies. We offer our clients an instant and cost transparent solution without having to re-invent the wheel. Our aim is to deliver a finished project that is something that your organization or brand would be proud to have its name associated with. Converted shipping container buildings are now popular in many countries around the world and when modified skilfully can become stylish and desirable property.
Simple Social Responsibility Projects




Fully Managed & Instant Community Assistance




High Impact Marketing Awareness




Measurable & Visible Public Effectiveness




Renewable Energy Opportunity




Global Carbon Credits




Tax Efficient Budget Spending




Lease Rental Option



Our Government Proposition & Solution
Our government proposition is the best of both worlds. Firstly, our buildings do not need consideration for installation and ongoing expensive maintenance contracts. Our pricing is fixed at the start of the project so that you know exactly what to budget for. Our portable buildings have been engineered to be tough and able to withstand harsh African heat conditions and are intended deployment in townships and rural areas as an instant turnkey solution.

No Ongoing Costs




Measurable Effectiveness




Needs Limited Planning Permission (Informal & Portable)




Delivery to any Region




Lease Rental Option



Completely transportable but as solid as a traditional building
Manufactured from recycled shipping containers, all of our structures are designed for easy transportation by road, rail or sea. The units can be stacked as cargo and have full compliance fittings for any road haulage lorry or goods train. Our container based structure is made from industrial steel and finished with a protective and hard wearing paint surface.

Clever Heat protection from the African Sun
Our portable buildings feature fully opening window systems. The units can also be thermo insulated (Chromadek) to withstand both drops and increases in temperature. Air conditioning units can also be fitted to our structures as an option.

Marketing, Logos & Branding with a high visibility presence
The units can be branded with your logo/ design with weather resistant, sun reflective marine quality vinyl. Anything is possible from a simple logo to a full wrap style design.
Extra Security & Safety
As a standard feature, only the highest grade locks are used with our portable shipping container conversions. Options are available for enhanced security, fire safety and first aid equipment. Options include: audible PIR alarm, remote viewing CCTV cameras, fire extinguishers and compliant first aid kits.

Operational Training
The buildings are designed to be simple with no operational training needed. Operation is self-explanatory.

Service, Maintenance &
Guarantees
The container requires virtually no maintenance, it is a simple plug and play unit. Every building we produce is guaranteed for quality and passes rigorous tests to ensure it is operational from day one.

Currently supported countries
South Africa, Nigeria, Malawi, Zimbabwe, Angola, Ethiopia, Mozambique, Democratic Republic of Congo, Botswana, Namibia, Rwanda, Madagascar, Sierra Leone, Somali, Kenya, Chad, Tanzania & Chad

Disclaimer

: The information contained in this website is for general information purposes only. The information is provided by Structure Now Pty Ltd and while we endeavour to keep the information up to date and correct, we make no representations or warranties of any kind, express or implied, about the completeness, accuracy, reliability, suitability or availability with respect to the website or the information, products, services, or related graphics contained on the website for any purpose. Any reliance you place on such information is therefore strictly at your own risk. In no event will we be liable for any loss or damage including without limitation, indirect or consequential loss or damage, or any loss or damage whatsoever arising from loss of data or profits arising out of, or in connection with, the use of this website. Structure Now Pty Ltd is a company registered in South Africa that has valid Clearance as well as Import/Export authority for the solutions we provide. Our solutions are available in all parts of the African Continent.